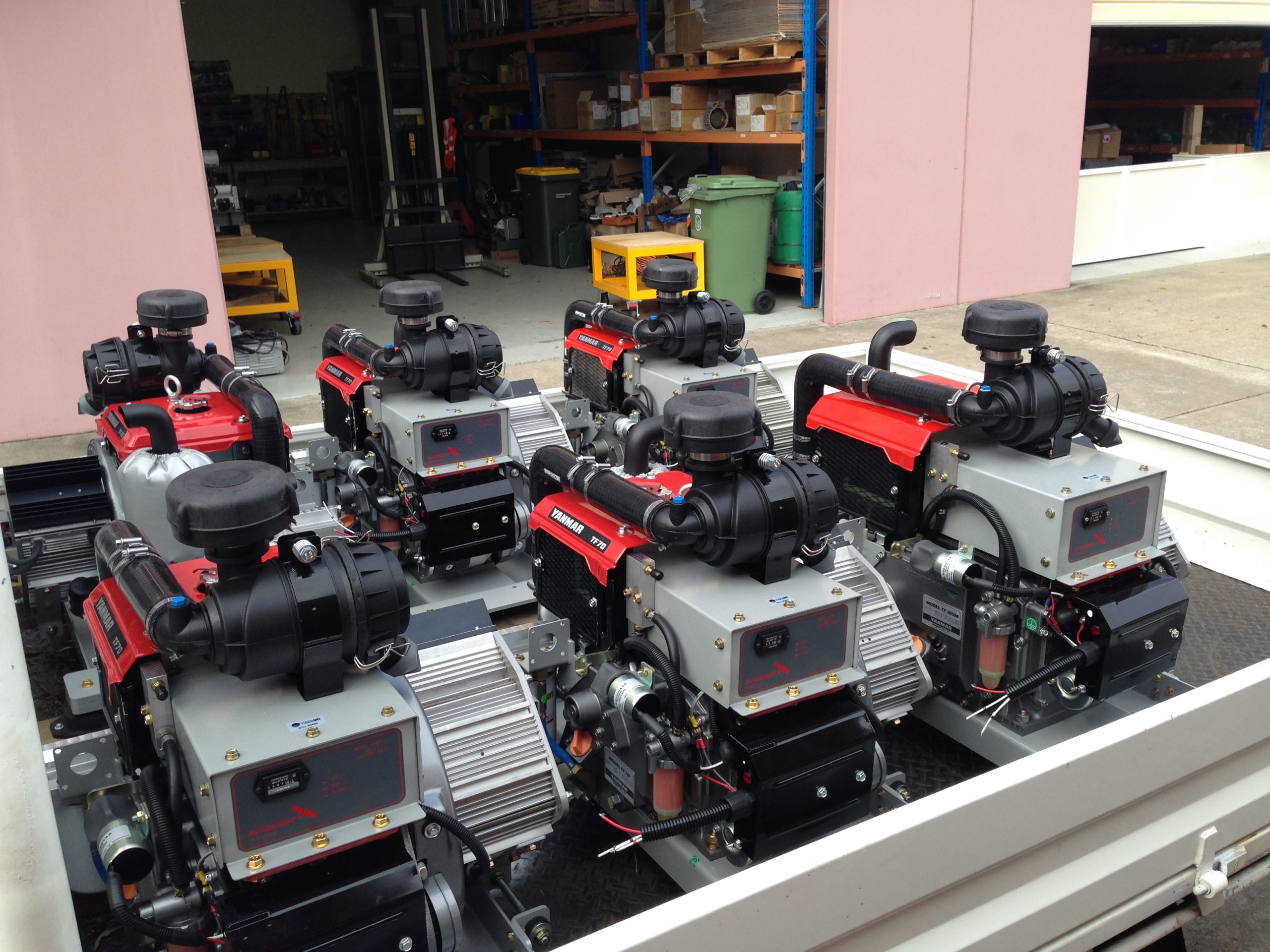 The Eniquest PowerMaker Husky3.0 and Husky3.5 is Eniquest's latest low-speed, low-cost, long life Direct-Current generator available. The PowerMaker Husky diesel generator range that was released late last year has gained immense recognition and has become an industry leading generator range in the OEM power generation and lighting industry. The Husky generator comes in 24/48V with variable or fixed speed control option along with an optional enclosure and tank. Thanks to the innovative Eniquest engineered designed system, Eniquest has been able to provide a first of its kind DC generator that is compact, lightweight, extremely durable and uses 54% less fuel than other conventional engine powered generators thanks to Eniquest's own highly efficient Australian designed and made alternator. The PowerMaker Husky diesel generator also has 150% longer service life intervals. As a result, end users are reaping the benefits of very impressive savings in services and site visits, thus greatly lowering the overall operation costs.
With the help of the Husky's innovative design and performance, OEM suppliers have been recognized and received innovation industry awards based on the power generator and lighting packages provided that contain the Husky diesel DC generator. An OEM customer has come back to Eniquest and said "The Husky low-speed generator is a product that the industry has been crying out for and more, it's brilliant"
Eniquest Lead Development Engineer, Don Pulver who led the PowerMaker Husky project said, "We listened to what the end user wanted and then we took it one step further and thought what they will need in the future. At the end of the day if the end user and OEM don't reap the benefits of the product then we won't release it. So we are very happy with the Husky range"
To learn more information on the PowerMaker Husky diesel generator range click here. Or if you would like to discuss the benefits of the Husky please don't hesitate to contact one of our friendly staff today.
Want to keep up to date with the latest news at Eniquest, follow us on Facebook and LinkedIn.